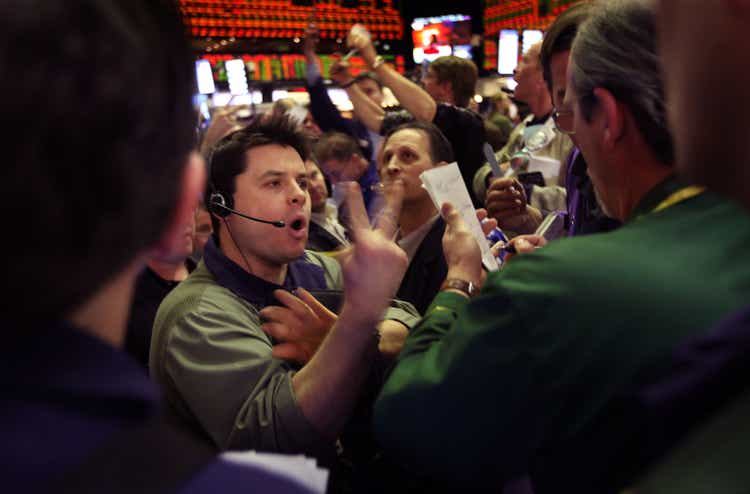 Major market averages opened trading on Tuesday lower after the latest inflation report showed that consumer prices increased in January.
Early on and the Nasdaq Composite (COMP.IND) fell 0.1%, the S&P 500 (SP500) declined by 0.1%, and the Dow (DJI) slid 0.2%.
Inflation rose M/M in January as CPI data came in at +0.5% M/M versus the forecasted +0.4% level. At the same time, core inflation M/M came in at +0.4% M/M compared to the +0.3% expected figure.
"The goods #disinflation is real … core goods CPI at +1.4% y/y in January while core services continues to rise (now at +7.2% y/y)," Schwab's Liz Ann Sonders tweeted. "Owners' equivalent rent (OER) portion of January CPI continued to soar, with 3m annualized % change moving up to +8.8%."
Rates picked up. The 10-year Treasury yield (US10Y) was up 2 basis points to 3.74%. The 2-year yield (US2Y) gained 7 basis points to 4.60%.
"The good news is that the market has been shaken out of its immaculate disinflation view in the last 7-8 business days with 10yr UST, Terminal (July) and Dec '23 fed futures contracts up c.36bps, c.40bps and c.60bps, respectively, from its intraday lows on February 2nd after what was interpreted as a dovish FOMC," Deutsche Bank's Jim Reid said. "Since then, we've had a very strong payrolls, the highest used car price growth for 14 months, and revisions to core CPI that showed a less aggressive disinflation path than originally reported."
Among active stocks, Palantir rallied after a strong forecast.