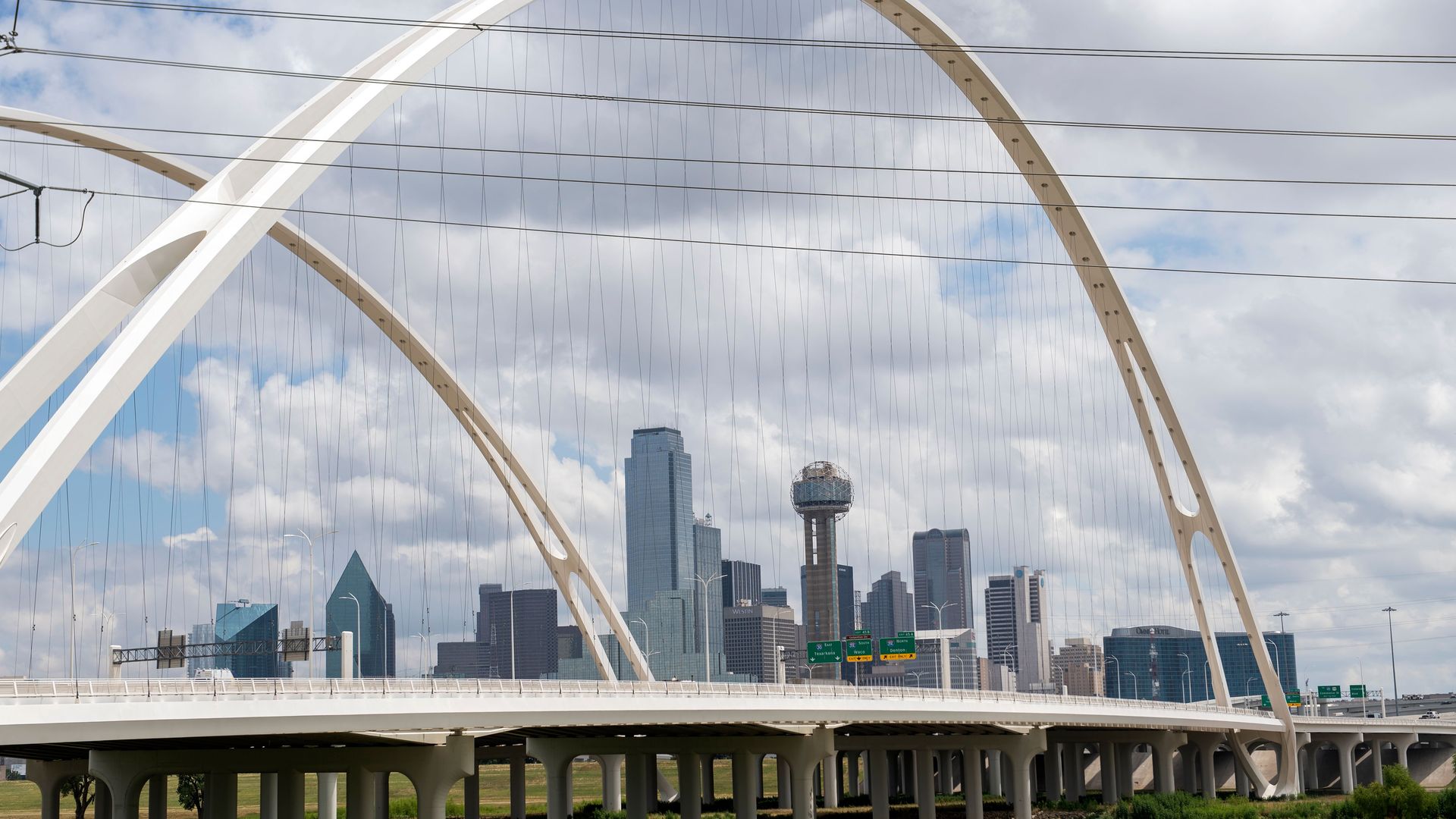 Look at all that commercial real estate. Photo: Valerie Macon/AFP via Getty Images
Commercial real estate investors ranked Dallas-Fort Worth No. 1 for 2023 investments, according to a CBRE survey.
Why it matters: The region is expected to outperform in a year when most investors are looking to buy and sell less due to fears of an economic downturn.
Details: Dallas and Austin were ranked the top two markets in the country for potential investment this year, according to CBRE's Investor Intentions Survey.
CBRE predicts 2023 commercial real estate investments nationwide will be down 15% compared with last year.
What they're saying: "In prior down cycles, DFW has proven to be more resilient than the U.S. as a whole," CBRE vice chair Danny Baker said of the survey results.
Of note: The survey found investors expressed the most interest in funding multifamily apartment complexes.
Yes, but: Fears of a recession may be overblown, and earnings reports show revenues were up for many corporations in the fourth quarter.
The bottom line: Texas is predicted to avoid a downturn even if the rest of the country enters a mild recession, and investor sentiments show that the region remains a top market for growth.